Deepening our abolition practice
---
A space to get clear on what being an abolitionist means to you & what you would love your practice to look like in your community.

Abolitionists believe that prisons and police are systems designed to uphold oppression. By getting rid of the systems of oppression, a future rooted in equality is possible.

"Abolition is really about rethinking the kind of future we want, the social future, the economic future, the political future. It's about revolution, I would argue." - angela davis
---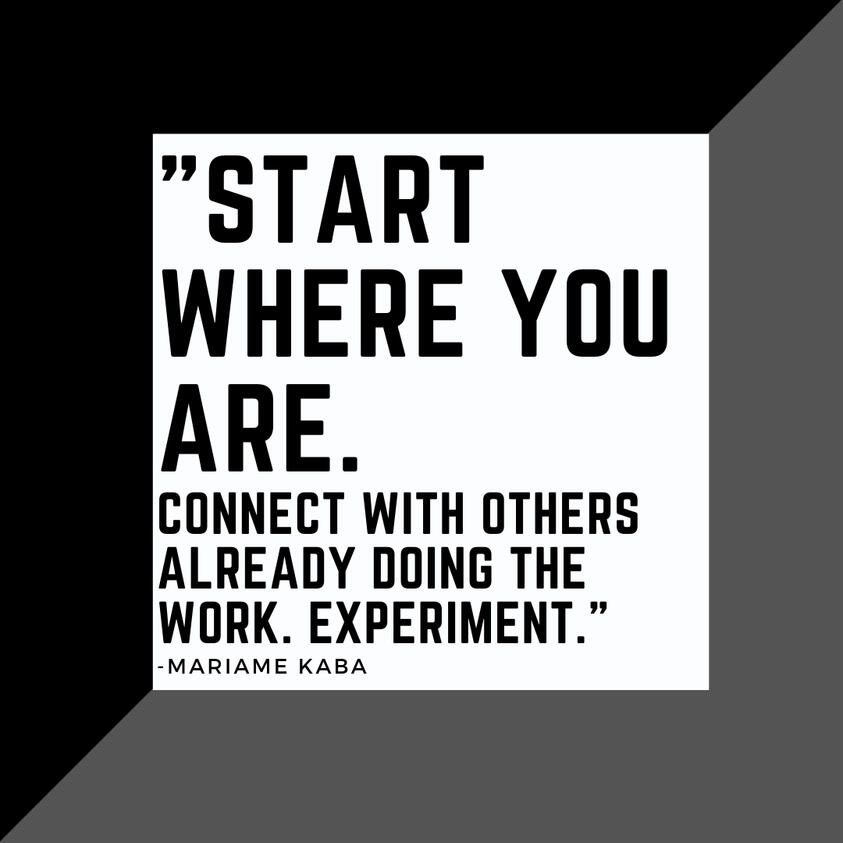 ---
When: Sunday, May 16th
4-6pm pacific / 7-9pm eastern
Via Zoom
---
This is for you if:
You believe that prisons and police are systems designed to uphold oppressionYou are dedicated to getting rid of systems of oppression so that a future rooted in equality is possible.You want to be in a space with fellow abolitionists to get really clear about the vision of the future that we are playing for, and your role in it.You see that changing systems of oppression begin with looking at your own beliefs, opinions, thoughts, and feelings that might be getting in the way of being in alignment with your vision
What you will get:
A supportive space to look at the challenges that come up in aligning your abolitionist values with your practiceA space to vision what you'd love to see happening in your communityAn authentic next step that to bring your vision into realityAn opportunity to meet other people with similar experiences and learn from how they are practicing abolition
Investment:
This workshop is free and is also valued at $50. We invite you to take this opportunity to make a donation to an organization that is creating an abolitionist future that inspires you.
Here is a list you could choose from if you're not sure where to give.
---
We stand on the shoulders of giants

Abolition is a practice that dates back hundreds of years and even the modern abolition movement has deep roots that we are working to learn from. We are learning from this rich wisdom and grateful for the visionary leaders who came before us. We recognize this work has historically been done by Black women and non-binary folks and we do our best to cite, credit, and quote everyone who we draw inspiration from. We see our role as connectors and supporters is to bring more people to this work and be a part of a supportive community as we learn together.

About your facilitators:
We are abolitionists.
We are working to dismantle white supremacy culture and build a new world rooted in abolition.
We have been organizing, facilitating, training, and building relationships in movement spaces for over 10 years.

We are both trained as life and leadership coaches through the Academy for Coaching Excellence, accredited by the International Coaching Federation (ICF), and Jordan is an Associate Certified Coach (ACC) through the ICF.
We currently run a coaching group called Culture Creators for individuals who are taking action to shift the culture of their organizations and relationships.

You can learn more about Jordan here & Natalie here.